What you should know:
On 5/10/23, BMO, Sharecare (SHCR) delivered what appears to be strong first quarter results. Revenue of $116.3m +15.5% y/y, compared to BTIG/FactSet consensus of $111m/$110.9m and adjusted EBITDA of $2.1m, at compare to BTIG/consensus of $1.2M/$1.2M. First-quarter revenue topped the guidance range of $111m to $113m.
Given the pace of revenue, we believe the revenue forecast is conservative. Management increased the 2023 revenue guidance from $450-460 million to $452.5-460 million and the 2023 Adjusted EBITDA guidance was confirmed at $25-30 million. The advice for 2Q:23 seems conservative to us, which is fine, we'd rather SHCR get into the habit of hitting and raising regularly. In the press release, SHCR emphasized that the company remains committed to sustainable growth and cost optimization. It looks like there are 12.9 million lives on Enterprise and 6.5 million records have been processed. There was no mention of a strategic review, and it is possible that, given the strong first quarter performance, SHCR may decide to retain all of its various business units.
Good results in the first quarter can lead to a rally, delays are not cancellations
In 1Q:23, revenue of $116.3m + 15.5% y/y, compared to BTIG/FactSet consensus of $111m/$110.9m and adjusted EBITDA of 2, $1m, compare to BTIG/consensus of $1.2m/$1.2m. The midpoint of the 2023 revenue guidance has been raised slightly and the 2023E EBITDA guidance of $25-30 million remains intact. The most important metric in our view is revenue growth, and we consider a 16% YoY increase to be good, especially compared to just +4% YoY revenue growth in 4Q: 22.
As SHCR's major new customers are onboarded and SHCR sells SHCR+ which has a higher PMPM price, we expect organic revenue growth to continue to trend favorably. In our opinion, it is completely normal to have delays and implementation obstacles for large customers like Carelon (ELV, NR) or large health plans within Carelon. Delays for a handful of very large customers can have a big impact on the short-term results of any young, high-growth business, and we consider irregular revenue to be normal. Delays are not cancellations, and since SHCR provides a high quality solution, we expect customers to buy or return to SHCR+.
SHCR pays attention to EBITDA and earnings
We've always liked how SHCR cares about cash flow, EBITDA and earnings. In the press report, SHCR highlighted how they are investing in their sales force, the company is revamping business processes, and SHCR is implementing workforce globalization. SHCR reported Q1 23 Adjusted EBITDA of $2.1m, which was higher than we expected and full year 2023 EBITDA guidance of $25-30m was reaffirmed.
We're concerned that the earnings forecast is heavily back-half weighted, although that makes sense given ongoing restructuring and realignment efforts, as well as a potential large revenue boost as new lives are added. to the platform. There was no mention of a potential sales process for Supplier or Consumer divisions, and it's very possible that SHCR could simply retain those business lines. We believe there is likely significant synergy and cross-selling potential between businesses, suppliers and consumers. Also, while Consumer has slowed down, this is reasonable and normal given the tough ad spend market.
---
About David Larsen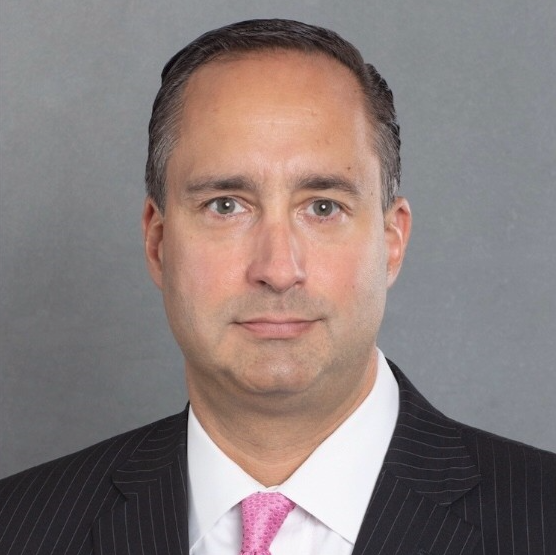 David Larsen, Managing Director, is an IT and Digital Health Analyst at BTIG Healthcare. Prior to BTIG, David was Founder and Principal Analyst in Health Informatics and Digital Health at Verity Research and Managing Director and Principal Analyst in Health Informatics and Distribution Research at SVB Leerink, where he spent over ten years. He has also held positions at Cowen, SunTrust Robinson Humphrey, PricewaterhouseCoopers and Care-Group Health System. David was recognized as the Institutional Investor Rising Star in 2011, 2012 and 2013 for Health Technology and Distribution Coverage. In 2015, it was recognized by the Starmine Awards as the best revenue predictor for healthcare providers and services. David earned an MBA in Healthcare Management and Entrepreneurship from Boston University and a BA in Economics from Boston College. He is also a member of the CFA Society of Boston.